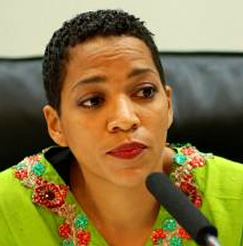 Dr Ndidi Nnoli-Edozien
Group Chief, Sustainability & Governance, Dangote Industries Limited
She has over 20 years professional experience in corporate strategy and sustainability, corporate governance, impact investments, microfinance and rural development, funds management and enterprise development spanning the private sector, public sector and the civil society.
A Synergist and Angel Investor passionate about Africa, she is a member of the Lagos Angels Network and Global Committee of Next Wave, co-founding the Rising Tide Africa Initiative in 2016. She represents the IFC/World Bank as a Board Director of ABN Microfinance Bank and serves on the Boards of Interswitch Financial Inclusion, Sahara Foundation, ICT for Youth and ANAP Foundation. Since 1999, she has been instrumental to developing corporate sustainability initiatives at the Bottom of the Pyramid through GBF, investing in rural women and farmers, and nurturing early stage Microfinance Institutions across Nigeria who today lead the ecosystem, including SEAP and LAPO. As GBF, she co-hosted the Annual Microfinance Awards with Central Bank of Nigeria and Citi from 2007 till 2015. Ndidi started her career at First Securities Discount House (FSDH), transitioning to the role of Vice President SecTrust Asset Management (now Afrinvest) and then Director, Strategy & Monitoring/Head of the CEO's Office at the Nigerian Communications Commission.
An alumna of the London School of Economics with executive education from INSEAD and Wharton, she holds a PhD focused on corporate governance and sustainability in traditional African businesses from Johann Wolfgang Goethe Universitaet Frankfurt, Germany. Prior to her PhD, she served as Senior Lecturer of Business Ethics at the Lagos Business School and authored several articles and books including "Ownership and management structures in the economy".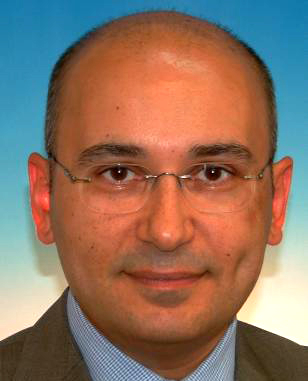 Georgios Radoglou
Group Head Health, Safety, and Environmental Sustainability (HSES) at FLOUR MILLS OF NIGERIA Plc
Georgios Radoglou is the Group Head Health, Safety, and Environmental Sustainability (HSES) at FLOUR MILLS OF NIGERIA Plc. He is a Senior Executive in Health, Safety, Environmental Sustainability, Security & Project Manager with experience in multi-national organisations reducing OHS & environmental impacts of operations and products + integrating sustainability into their planning and strategic positioning. Over 25 years' experience having worked for organisations across a wide range of industrial sectors including, oil & gas, energy, chemical, power plant construction, mining, metal and general manufacturing. Based at Gerling Group's offices in Cologne, Germany and Athens, Greece with international working experience including projects in Tunisia, South France, Greece, Romania and West Africa. He is a German chartered expert on Occupational Health &Safety for all industry branches (FASI accreditation) and trained ISO 14001, 18001 Auditor. Additionally acquiring "NEBOSH Diploma" this period.
Ten years experience in Green field project development of Renewable Energy projects (Photovoltaic, Geothermal Biomass and Heat pump technology on free field or building integrated).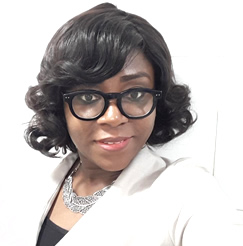 Temitayo Ade-Peters
Head, CSR and Sustainability, First City Monument Bank Limited(FCMB)
Temitayo is an experienced communications specialist with a strong focus on sustainability and corporate social responsibility as critical factors for business success; having integrity and strong ethical principles with excellent project management skills and a drive to ensure businesses make real and lasting impact.
She previously worked with Access Bank Plc, from 2007-2014 in various capacities and later as the team lead, corporate communications and Sustainability at the Access Bank Plc, She worked with others towards the Implementation of Corporate Social Responsibility and Sustainability Strategies to enable the Bank deliver positive change and collaborating with relevant units within the organization to integrate sustainability initiatives, specifically E& S, into its operations.
She is presently the Head of CSR and Sustainability at First City Monument Bank Limited (FCMB).
She He hold a Master's degree in Business Administration from the Paris Graduate School of Management, and Certificate is Sustainability Strategy from Lagos Business School (LBS)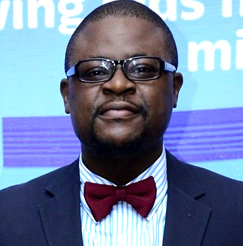 Michael Olugbenga George
Manager, Corporate & Social Responsibility, FrieslandCampina, WAMCO Nigeria PLC
Micheal Olugbenga is a Sustainability (CSR), Project Management and Client servicing professional with experience in Public Relations, digital marketing, etc.
He leads the CSR/Sustainability team and department in the FrieslandCampina WAMCO, with the responsibility of Initiating and driving corporate citizen projects for the company by developing, managing and executing socially responsible initiatives. Such as Home-grown School Feeding Programme partnership, Surveillance and upkeep of over 43 community safe water projects, across Nigeria, Dairy Farming & local milk sourcing sustainability Project, Cash and Nutrition Support for over 30 charity hospices (or orphanages) nationwide etc.
He was a brand officer at FCMB in 2013, and also a Principal Consultant at Advoco Digital LLC
He hold a Master's degree in Media & Communication, from the Pan Atlantic University, and holds a B.A in Philosophy at the Ambrose Ali University.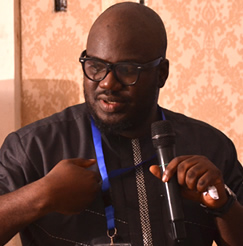 ESSIEN MFON CHUKWUNOMSO
Environmental Management and Sustainability Professional, Nestoil Ltd, Port Harcourt
Mr. Essien Mfon is an Environmental Sustainability professional with Cross-cultural & international experience (Middle East & Africa) in developing, coordinating and implementing sustainability & environmental risk management initiatives.  He is the Supervisor, Environmental/Renewable & Sustainable Energy Department, Nestoil Limited
He is motivated with strong ability to develop sustainability strategies, implement policies and procedures, and build positive relationships to achieve best results for all stakeholders within mandatory legislative and voluntary best practice requirements. He is passionate about sustainable solutions for the environment, buildings and communities.
He is Member, Nigerian Environmental Society,
Associate Member, Institute of Environmental Management and Assessment,
Graduate Member, Energy Institute,
Auditor, ISO 14001:2015,
He has Master of Science (MSc) in Energy from Heriot-Watt University
And also Bachelor of Science (BSc) in Environmental Protection and Resource Management from University of Calabar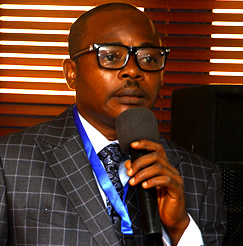 Debo Adeniyi
Executive Director/Global sustainability Leader, Centre for Global Solutions and Sustainable Development
Debo Adeniyi is the Executive Director and Global Sustainability Leader at Centre for Global Solutions and Sustainable Development (CENGSSUD), and also the MD/CEO, Debscom Technolgy Ltd, an ICT Company established in 2005 and fully incorporated in 2009. He has extensive experience and expertise working on Corporate Sustainability, Responsible Business, Sustainable Development Goals, International Law, Diplomacy, International Development, Foreign Policy, Policy Development and Analysis, International peace & Security, Global Governance, International Human rights, etc. He is a seasoned professional with hands-on experience in Project Management, Information Communication and Technology consulting. He has helped companies integrate principles of corporate responsibility in their business strategies and also addresses stakeholder expectations on their social and environmental impacts. Debo holds Master degrees in International Law and Diplomacy(MILD) and BA in Philosophy from University of Lagos Nigeria.